Carrying out international commercial transactions requires, under certain conditions and thresholds, establishment of a Declaration of Exchange of Goods / Intrastat.
The main purpose of establishing a DEB (or Intrastat), besides the need for companies to meet their tax obligations, is to compile international trade statistics, but also to carry out tax surveillance of intra-Community flows of goods. The data collected through the information in these customs declarations also allows companies to conduct market research and define their business strategies.
STATISTICS OF INTRA-COMMUNITY TRADE IN GOODS
Particular attention needs to bepaid to the analysis of statistics relating to internal trade within the European Community.
In 2016, Germany is the country with the largest share of these exchanges, namely 22.8% for intra-Community supplies and 20.9% for intra-Community acquisitions. France, for its part, realizes 8.7% for intra-Community supplies and 11.8% for intra-Community acquisitions.
In view of these analyzes, the level of intra-Community trade in goods is significantly higher than that of extra-EU trade in goods (trade in goods between an EU State and a country outside the European Community). In fact, for intra-Community supplies, these exchanges were valued at 3.110 billion euros, representing a larger share of 76% compared to exports (valued at 1.745 billion euros).
STATISTICS OF EXTRACOMMUNITY TRADE IN GOODS
In 2016, trade in goods between a Member State of the European Union and a third country or similar territories was valued at EUR 3 453 billion (down from 2015). Germany accounted for 28.7% of exports and 18.8% of international imports. France has achieved 10.5% of exports and 9.4% of imports. The largest trade surplus recorded by Germany is 180.9 billion euros.
MAJOR COMMERCIAL PARTNERS FOR EXTRACOMMUNITY OPERATIONS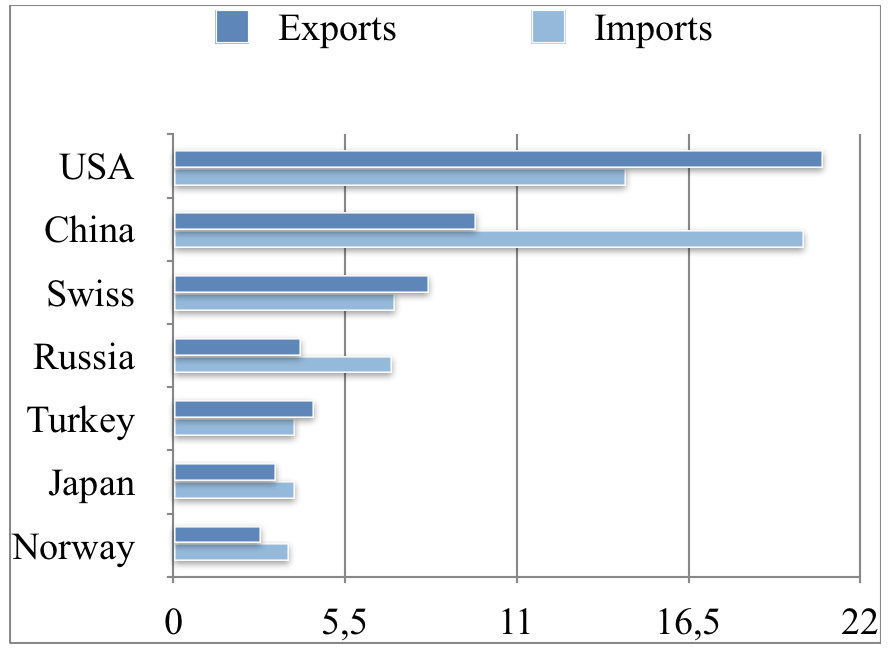 Source : %, http://ec.europa.eu/eurostat, 2016 statistics on trade in the US, China, Switzerland, Russia, Turkey, Japan and Norway.
THE MAIN PRODUCT GROUPS INVOLVED IN EXTRA-COMMUNITY OPERATIONS
FOR EXPORTS :

FOR IMPORTS :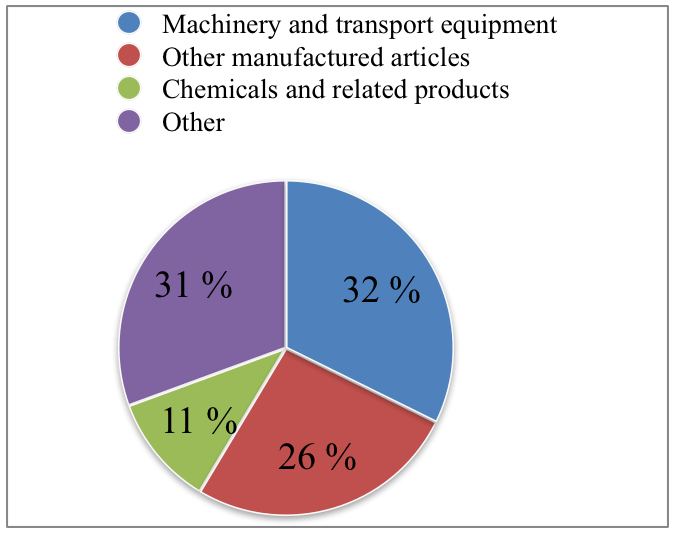 Source: http://ec.europa.eu/eurostat/, statistics 2016
ASD Group is an international company present in 24 countries worldwide (EU and non-EU). Do not hesitate to contact our experts if you have questions about your property exchange declarations / Intrastat.