In a judgment of 27 June 2018, the CJEU (Court of Justice of the European Union) considered that in order to deny an enterprise the right to deduct the VAT mentioned on an invoice for the purchase of goods or services, it is sufficient to the tax administration to establish that the transactions to which this invoice corresponds were not actually carried out. This article explains how to avoid such a refusal.
Only VAT relating to actual operations may be admitted to deduction
In accordance with the regulations in force, the VAT recovery that an enterprise has paid to its supplier / service provider is only allowed if this VAT relates to operations actually performed.
An operation is considered as actually performed when the supplier has delivered the goods or when the service provider has performed the services.
Thus, an enterprise can recover the VAT it has paid to its supplier or provider only if it has actually delivered the goods or performed the service. Otherwise, the transaction will be considered fictitious, and the deduction of VAT refused.
The good or bad faith of the company does not import
In order to refuse the deduction of VAT, the CJEU considers that it is not necessary for the tax administration to provide evidence that the company knew or ought to have known that the transaction concerned was involved in a VAT fraud.
Companies must provide proof of the realization of the benefits they acquire
This judgment invites companies to be particularly vigilant, especially when they are involved in cross-trading operations ( triangular transactions), that is to say when the goods they acquire are intended to be delivered by the company. provider directly to a third person.
A company sells a good to a company B, which resells it to a company C
The goods are sent by the supplier A directly to the end customer C
In order to secure his right to deduct VAT on the purchase from his supplier A, company B must ensure that the goods were actually delivered to C, for example by demanding the latter proof of delivery.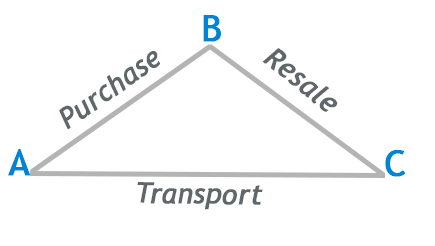 ASD Group is a company present in 25 countries in Europe and the world is managing the VAT of many companies of all sizes and in all fields of activity. Do not hesitate to call our experts for any questions and simplify the management of your international exchanges.